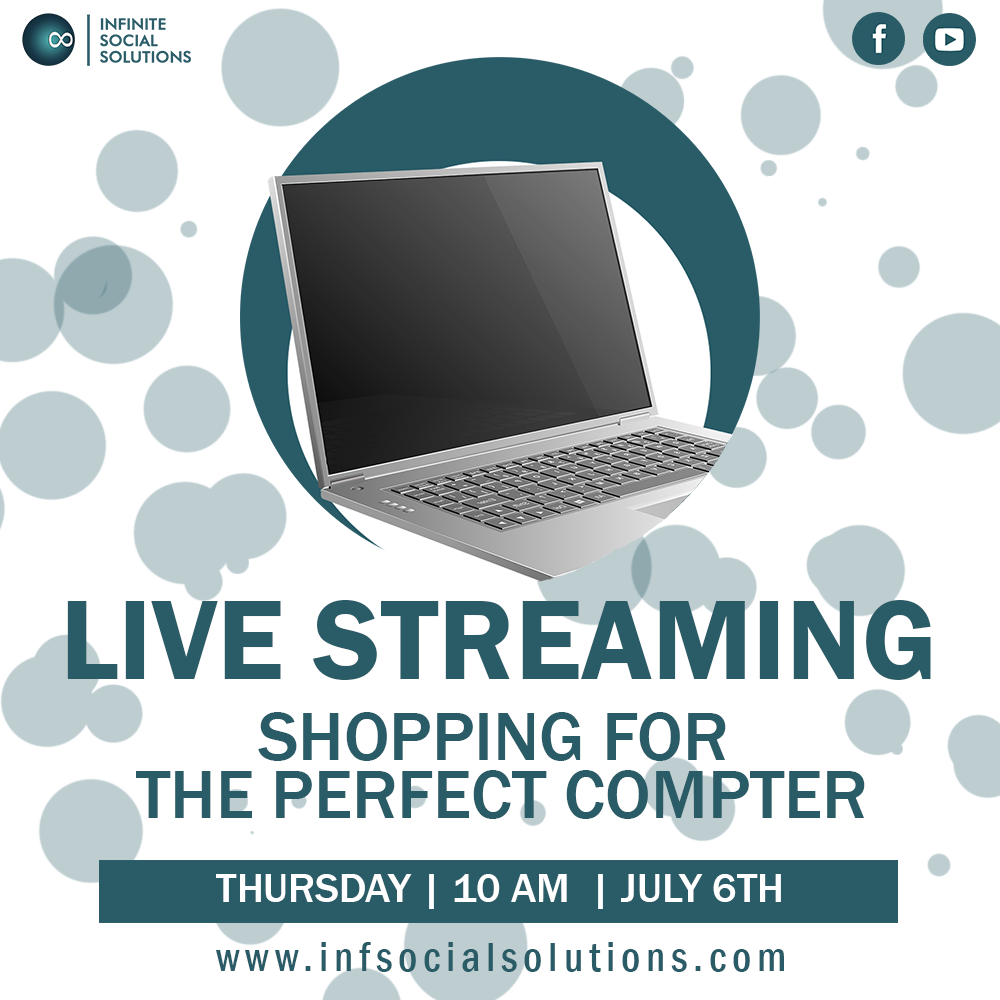 🖥️ Join us for a Live Stream Presentation on "Shopping for the Perfect Computer"! 🎥✨
🗓️ Date: July 6th ⏰ Time: 10 AM Eastern
🌐 Live Stream Links: 🔹 Facebook: facebook.com/infinitesocialsolutions 🔹 YouTube: youtube.com/@infinitesocialsolutions
📚 Overwhelmed with buying a new computer? Join Infinite Social Solutions for a live presentation guiding you through the process and helping you make an informed decision.
🤝 Whether you're a student, professional, or tech enthusiast, our tailored presentation covers:
✅ Understanding different computer types and their pros and cons ✅ Navigating specifications and hardware options ✅ Choosing the right operating system for your needs ✅ Budgeting tips and finding the best deals ✅ Q&A session to address your concerns
💡 Don't miss this opportunity to gain insights and make a confident purchase decision. Our experts will simplify your computer shopping experience with valuable tips.
🔗 Save the date, set a reminder, and join us for an engaging live stream! Follow our Facebook page and subscribe to our YouTube channel for notifications.
👥 Spread the word and tag friends who would benefit from this presentation. Let's empower everyone to find their perfect computer match! 💪